Rate Card - Focus Buckingham MK18
Prices are for each magazine per insertion. *All prices exclude VAT at the standard rate.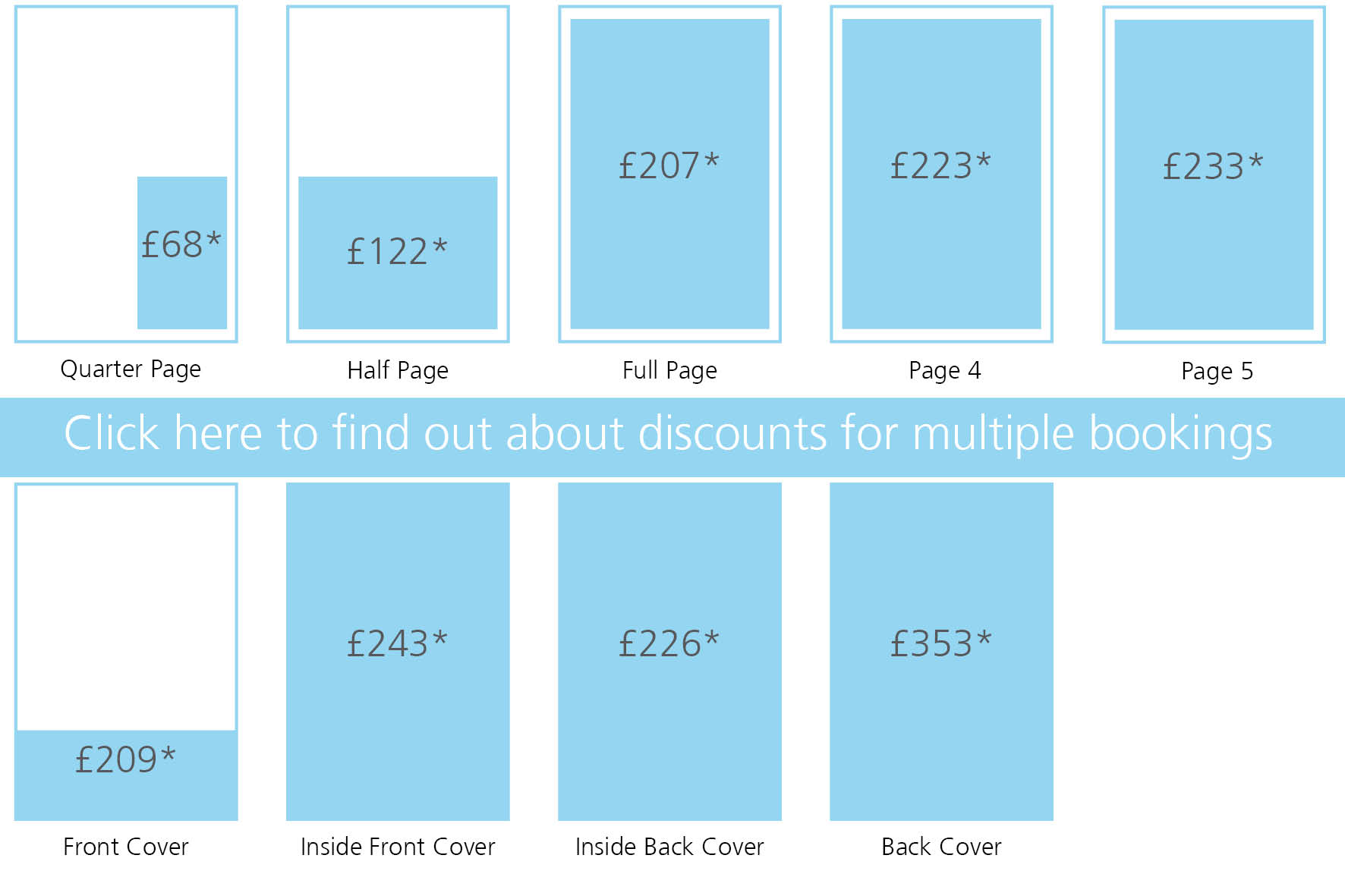 Call 01327 353753 to book your advertisement space.
Please note there is limited availability on premium advertisement spaces, ie Front Cover, Page 4, Page 5, Inside Front Cover, Inside Back Cover and Back Cover.
VAT No 938 3736 86
Click here to return to the Rate Card home page