News & Events
Sounds of the 70s - Music and Comedy Show
---
Saturday 14th April 2018
2pm and 6.30pm performances
The Highfield Social Club, George Street, Bicester, OX26 2EE
Applications for seats at our Sounds of the Seventies show are now open, please get in touch via BRTCommunity@outlook.com for more information.
The idea behind this event is to give our more mature residents*, from Bicester and the surrounding areas a break from their usual routines and treat them to an evening of fantastic Entertainment, Refreshments and Bar Service.
If you think you know someone that may enjoy it, or that someone is you, please feel free to get in touch!
*Applications open to local residents over 60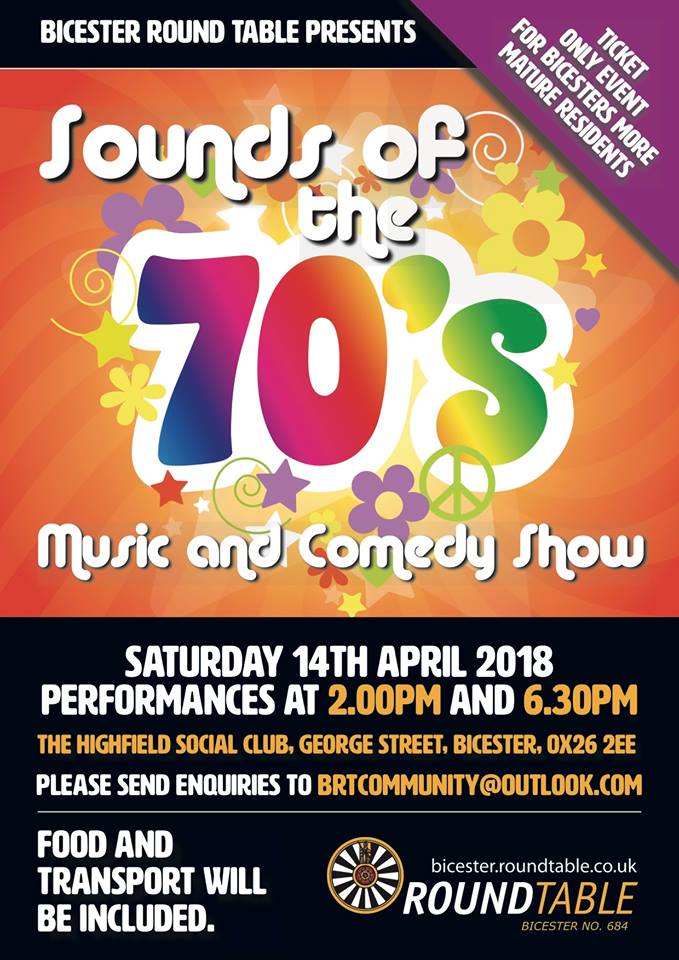 https://bicester.roundtable.co.uk/